Cancard gives evidence to parliamentary inquiry into the 1971 misuse of drugs act.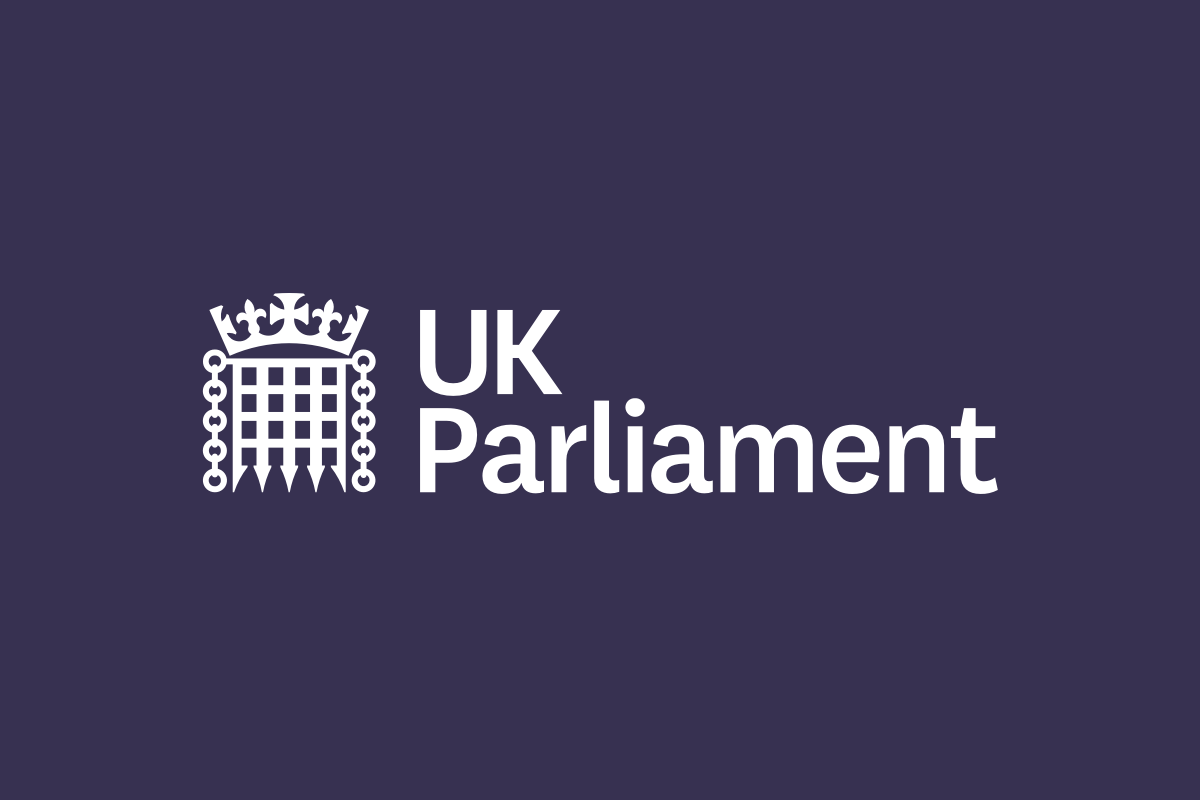 Recently Cancard was approached to give evidence in a Home Affairs inquiry into the Misuse of Drugs act 1971 and it's efficacy.
The committee calling for evidence said:
'The focus of the inquiry will be on illegal drug use and its effects on society and the economy.
The inquiry will consider the UK's legislative framework on drugs and UK drug policy. The framework refers to, for example: the Misuse of Drugs Act 1971; the Psychoactive Substances Act 2016; and, where relevant, any subordinate legislation made under these Acts.
In particular, the inquiry will consider the Misuse of Drugs Act 1971 and its efficacy today. It will assess what impact the Psychoactive Substances Act 2016 has had since it came into force. The inquiry will also look at the impact of drug use in the UK, and at approaches to drugs adopted elsewhere.'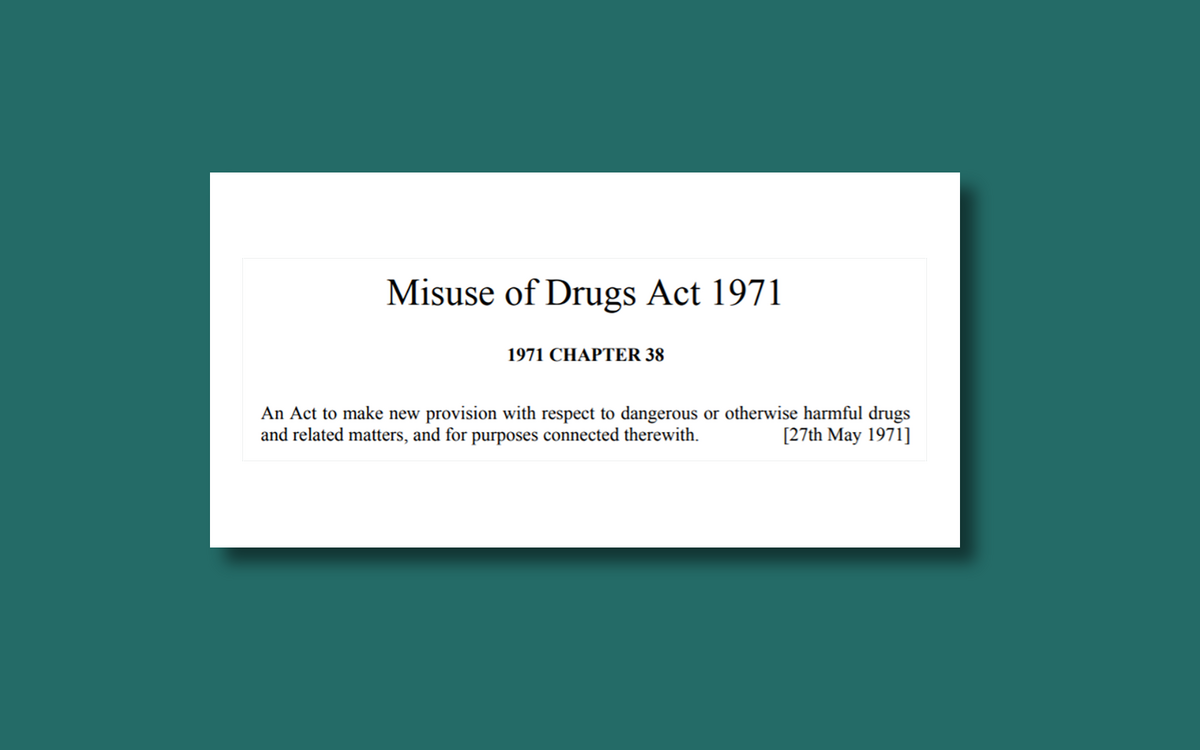 Our submission is in full below:
DRU0023 - Drugs
Witnesses: Carly Barton, Cancard
Committees: Home Affairs Committee
In this article we will explore the appetite for law change within the criminal justice system, focusing on the recent data that has been produced following the launch of Cancard, a policing tool - utilised nationally, that aids use of discretion for cases of simple cannabis possession for medicinal consumers.
The general attitude of law enforcement in the UK around the consumption of cannabis has significantly changed in the past two years. Despite there being a lack of Home Office/police guidance around the law change in 2018 that brought about a private access route for medicinal consumers, Cancard has seen a dramatic uptake in engagement from forces who have felt the pressures of criminalising patients for whom this model doesn't fit.
In polling and through patient disclosures we were able to ascertain that medicinal consumers in 2018 were still frequently being charged, fined or issued a cannabis warning which impacted their ability to travel to certain countries and to pass CRB checks for employment or volunteering roles. In data from 2021 we have found that 98.8% of stops and searches have resulted in patients carrying their medical ID not facing a criminal record nor having their medicine confiscated. It is important to note that while discretion has always been an option for officers on the street, historically we have never seen this tool being utilised at such a high rate.
We will also touch on the situation for patients requiring the use of cannabinoid therapy and how, for many, the illicit market is providing a much more effective service than the private market can under the current regulatory system.
The scale of the situation
The latest and most in-depth data we have available with regards to medicinal consumption was conducted via a Yougov study in 2018. This research showed that 1.4 million people in Britain are currently consuming illicit market cannabis to treat a medically diagnosed condition. If we compare the condition lists that are currently being covered by private clinics in the UK against the list of reported conditions surveyed patients are using cannabis for, we can safely estimate that a little over 1.1 million of these people already qualify for a private prescription based on their diagnosis*.
A little over 10,000 private prescriptions have been written in the UK since 2018. A huge number of these (estimated at approx 71% from polling data) held that prescription for less than 3 months. Polling data shows that there are three main reasons for this:
The product selection did not meet my needs. I returned to the illicit market

The cost was prohibitive. I returned to the illicit market

The supply chain was unreliable. I returned to the illicit market
Throughout their prescription journey patients frequently reported the following:
Mouldy products leading to health issues including breathing difficulties and allergies

Products containing visible pests including spider mites and gnats

A chemical taste

Long delays with medicine arriving (reports from 1 week to 6 weeks)

Badly stocked product leading to frequent prescription product changes that were less suitable
*with room for clinical decision making
The evolution of the illicit market and how it is meeting need
The current state of the illicit cannabis market is fraught with contradiction. Demand is currently being met by two very different types of supplier: those involved in organised crime and those who would be considered to be specialist caregivers in many other countries.
Organised crime is something that impacts our communities. This comes with rising levels of violence, friction for control of geographical areas, child and human trafficking, theft of electricity, anti-social behaviour in housing areas, a pathway for European (mainly Albanian) gangs. Patients are very aware that this is an issue and generally would much rather not engage with any market that is causing harm.
On the other hand, particularly since international law changes, access to educational courses, better research and international patient advocacy, the illicit market has an arm of suppliers who are nothing short of specialists in this area. Many of these suppliers charge little in the way of fees for their service. They will often provide clean, safe medicine that has been grown organically, extracted, lab tested and blended to a ratio to suit the condition that is being treated. These caregivers are forging a path to an underground market that is often much more sophisticated than products available in dispensaries in legal countries. Police are often in a position where they are having to investigate a supplier to determine intent and gather evidence for the CPS to make a charging decision.
In terms of ease of access within this market, patients will often request a 'menu' of available products via a text message. These products will be a mix of flower, concentrates, oils, topicals, capsules and edibles and will often contain information about genetics, how the plant was grown, terpene profiles, likely effects, and occasionally lab test results. They will often receive a same or next day service to their front door, ongoing support, advice and a range of other products available to try.
It could be argued that prohibition and the current legal regulations around cannabis has generated a perfect space for organised crime to thrive whilst better legal regulations could see our knowledgeable experts acknowledged as such and given the opportunity to create small businesses and consultancies. This is a far cry from being considered to be drug dealers and could lead to sharing and expanding knowledge for the benefit of millions of patients.
The uptake of Cancard - stats for 2021
Cancard, a medical ID that demonstrates that a patient has a condition for which they are using cannabis medicinally, has seen 50,000 patient registrations in a little over 12 months. All of those patients have been medically qualified and undergone passport style ID checks in order to be part of the scheme. All Cancard holders are given support in the event that their consumption has an impact on their lives or if they are investigated criminally. The scheme is supported by the National Police Chiefs Council, the Police Federation, the Police Foundation and many other policing organisations. Every force in the UK has received a briefing and the project is now a national scheme.
The main drug offence recorded in the recent Drug Crime: Statistics for England and Wales 2020/2021 report was possession of cannabis. This amounted to 63% of all drug offences in the year. This is an increase of 20% from the previous year. After drunk and disorderly, possession of cannabis was the second most common offence for which the offender received a monetary sanction. Many also received a criminal record. Cannabis consumption may be on the rise, this could be due to laws changing in other countries and also due to a better understanding of its medicinal properties. Policing this is becoming problematic.
A recent research paper by the Taxpayers Alliance demonstrates that approximately 200 million pounds per year is spent on policing cannabis alone. When looking at the wider context of cost saving and based on cost savings to the NHS, police and courts, legal aid funds, prison budgets etc the estimated saving to public money would amount to £891.72 million annually. This is not taking into consideration any generated income that would come with a regulated market, which has been estimated in a report by Health Poverty Action to be worth between £1bn-£3.5bn to the treasury in tax revenue per year.
Law enforcement are not immune to balance sheets and common sense approaches. The vast majority of cannabis cases that are dealt with are 'offenders' who are non violent, not involved in any other crimes and hold cannabis for personal use only. Prioritising the criminalisation of these people does not add up financially or morally: this is the current attitude of law enforcement in the UK. Cancard has given officers on the beat an appropriately regulated tool with which to justify use of discretion in cases where no harm is being caused, at least initially for those who have a medical condition.
The scheme has been met by police with enthusiasm and positive input generating policing partnerships, training programmes and greater visibility of potentially vulnerable medicinal cannabis patients.
In 2021 Cancard published the following results:*
The police have been supported this year (2021) to opt for discretion over criminalisation for 1400 people with health conditions who are consuming cannabis medicinally.

Social workers and families have been supported in almost 300 cases that have resulted in keeping families together in 100% of cases.

Interventions in social housing eviction cases have resulted in 103 families retaining their houses through community resolution, education and equipment donation.

98.8% of stops and searches have resulted in Cancard patients not facing a criminal record nor having their medicine confiscated.
The implications of this de facto decriminalisation against Home Office guidance for medicinal consumption could be significant. It suggests that those in uniform who have first hand experience of policing in this area feel that the time is right for change.
*data as of December 2021
Moving forward
There have been many suggestions for pilot schemes, regulation changes and access improvements made by various organisations in the past year. To conclude, below is a summary of one route which may be a viable opportunity to follow the lead of the police and make sensible and appropriate moves towards a more acceptable market for cannabis consumers in the UK.
Access:
In order to improve access and accountability of suppliers a first step towards evidence gathering and reducing harm for marginalised groups would be to initiate a national trial for those patients who are already benefiting from illicit market cannabinoids. This could be introduced via an online pharmacy who could hold a formulary of expanded products. Patients could opt in via self certification/medical evidence of diagnosis similar to registration for Cancard. This would provide:
Lower cost for patients

Stable genetics

Real world evidence generation

Harm reduction

Moving 1.4 million people away from the illicit market

Access to advice and support via a buddy system of caregivers

An ID card for the benefit of police and other third parties
Supply:
With imported products that are currently on the private market it is clear that both the pricing structure and the quality of these products is unacceptable for most. In order to develop a quality range of licensed products that could feed into this trial cultivation, licenses must be more accessible. A cooperative community owned cultivation model at a number of smaller sites across the UK could see:
Access to employment

Better quality products with room for research and development

Less dependence on imports

Less dependence on the illicit market

Specialist knowledge sharing

The beginning of a UK industry (to also include hemp)

Educational centres

University partnerships

Small scale trials of wattage limits on a grow your own model
While there are hundreds of possible avenues to expand access and increase research it would seem that the best route would be to 'on-board' existing medicinal consumers and provide them with trial products to generate required evidence for confidence building. With the recent MHRA draft guidance on randomised real-world evidence to support regulatory decisions - it would seem that the time is certainly right to explore options to apply these protocols to a medicine that doesn't readily fit within a randomised controlled trial model. I would suggest that the time has also come to stop criminalising patients, caregivers, specialists and experienced cultivators and instead provide a framework for them to generate an industry that will contribute towards the health of the country and the individuals that live within it.
---
https://researchbriefings.files.parliament.uk/documents/CBP-9039/CBP-9039.pdf
https://d3n8a8pro7vhmx.cloudfront.net/taxpayersalliance/pages/9387/attachments/original/1526051770/Cannabis_Legalisation.pdf?1526051770
https://irp-cdn.multiscreensite.com/51b75a3b/files/uploaded/Centre%20for%20Medicinal%20Cannabis%20%7C%20YouGov%20MC%20Paper%20v3.pdf
https://www.healthpovertyaction.org/change-is-happening/campaign-issues/a-21st-century-approach-to-drugs/uk-cannabis-reform/
April 27, 2022